On board services
Discover more about Eurostar's onboard entertainment options and services, including free wi-fi, access to the in-house Metropolitan magazine and a comprehensive selection of international digital press.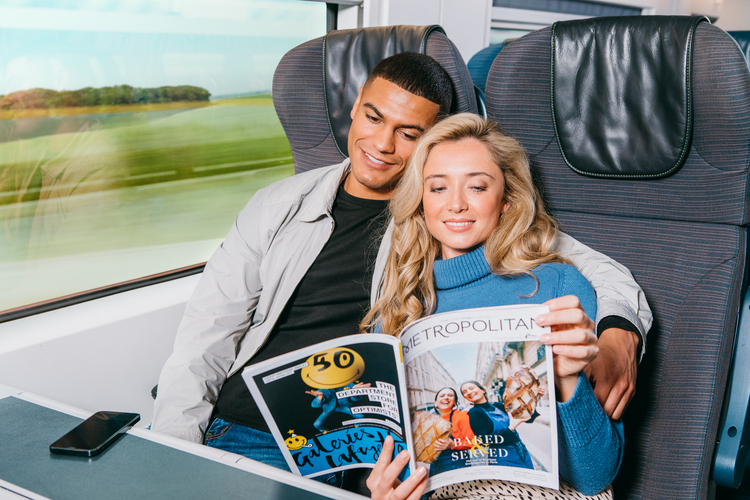 Metropolitan magazine
Eurostar's much-loved Metropolitan magazine is a travel and culture publication, offered on all London routes and designed to inspire customers on their journey.
Each issue explores the buzzing cultural scene in our European cities, taking in new restaurants, exhibitions, festivals, and off-the-beaten-track neighbourhoods.
The contributors are a diverse group of talented journalists, illustrators and photographers, who pack our pages with local news, reviews, interviews, hot spots and trends.
Clients can browse the latest issue  here or read on for more information about Metropolitan magazine and how to be featured on our pages.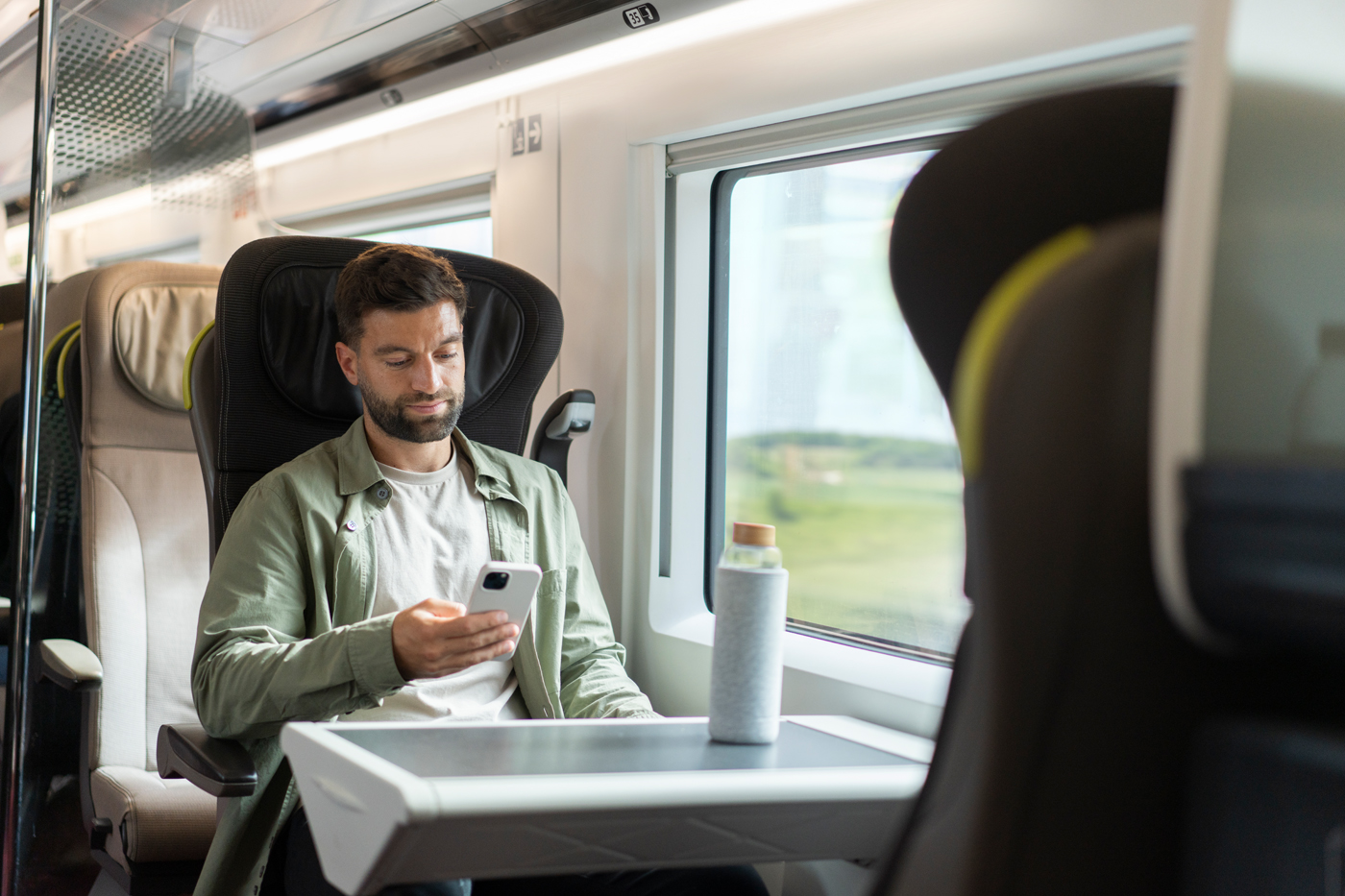 Wi-fi on London routes
At Eurostar, we endeavour to keep clients connected across borders and time zones with free wi-fi available throughout our trains.
However, with a top speed of 320 kilometres per hour, connectivity through the Channel Tunnel is understandably challenging. We appreciate customer patience regarding this issue on our London routes.
Power sockets are provided at every seat.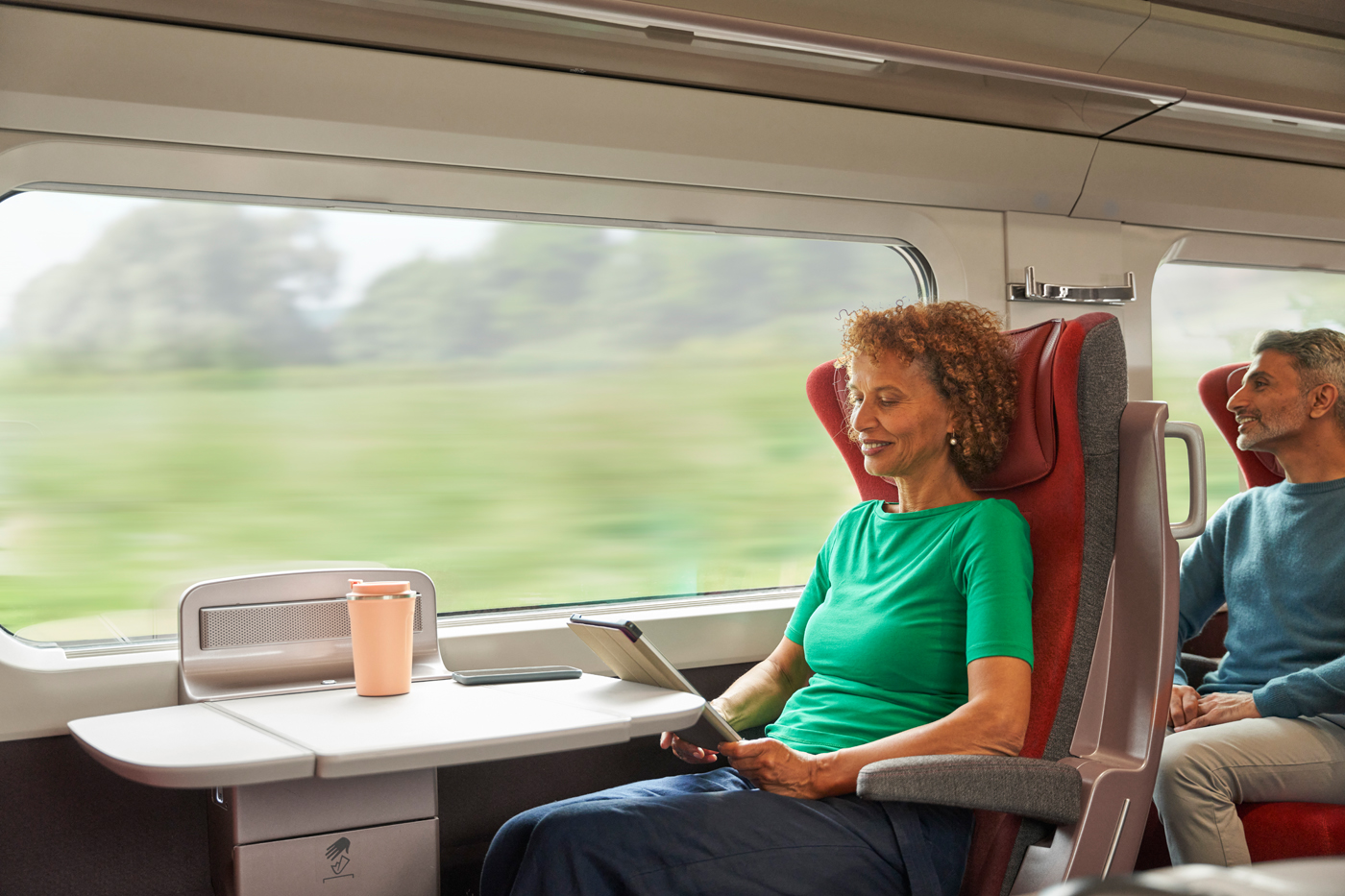 Digital magazines and newspapers
With a Carte Blanche or Étoile membership, or with a Premium ticket, clients can access a catalogue of digital magazines and international newspapers. Accessible on our continental routes.
The passenger can connect to onboard.eurostar.com and browse the 'ePress' section. Also available in our Brussels and Paris lounges.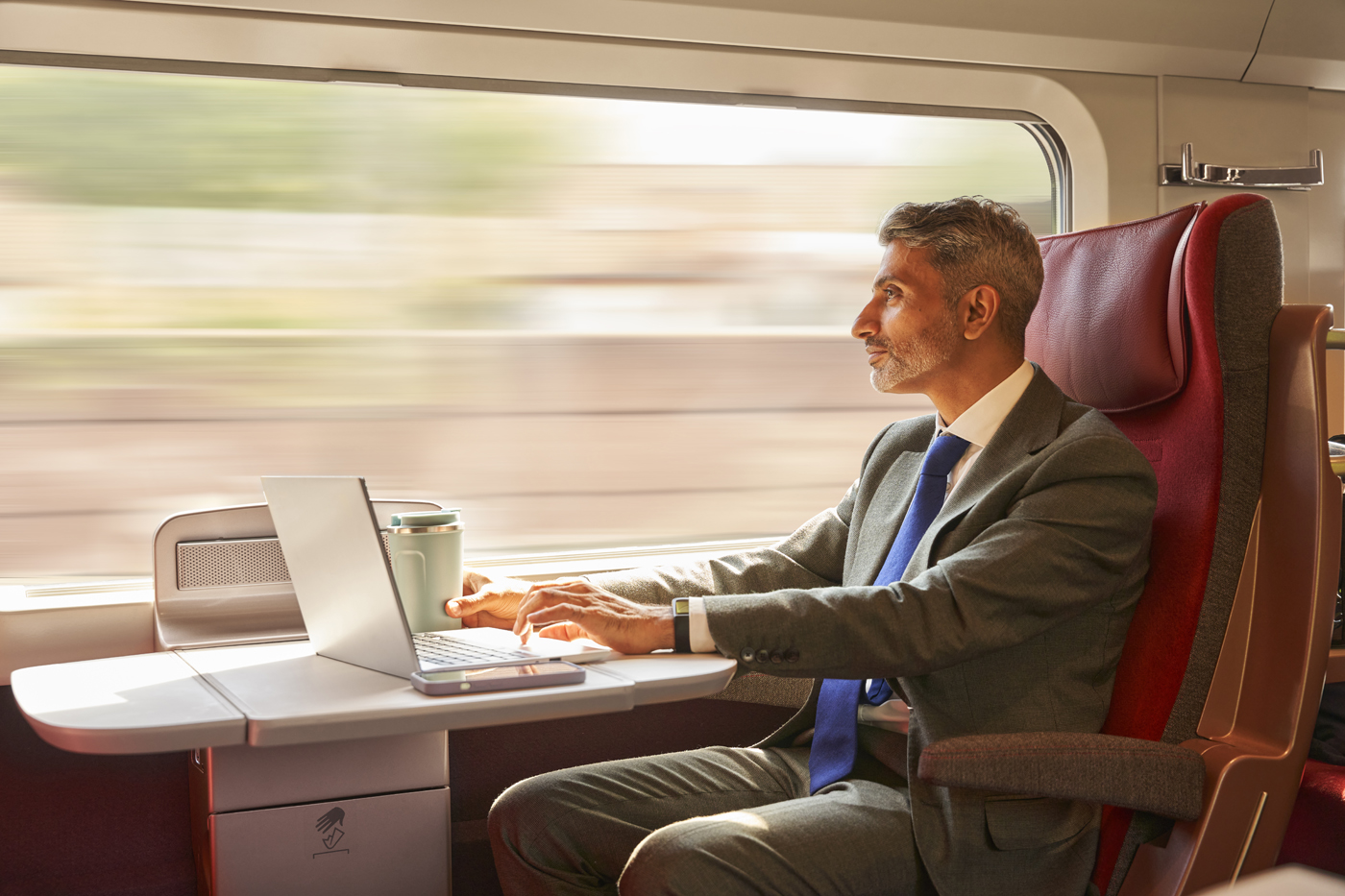 Wi-fi on continental routes
Free wi-fi is available to customers throughout our trains, with power sockets at every seat.
On our European routes, clients in Comfort and Premium can enjoy wi-fi+, offering a faster connection and additional data.
Please note, with a top speed of 300 kilometres per hour, connectivity through different time zones and borders is not always guaranteed.