Airrail: Amsterdam Schiphol Airport
With Eurostar's AirRail offer, travellers can combine their Eurostar train booking with their flight booking, to and from Amsterdam Schiphol Airport.
The AirRail combination ticket can be used in either direction – from Belgium to Amsterdam Schiphol Airport or vice versa.
How do customers book an AirRail ticket?
Customers can book directly via their chosen airline. Airlines offering AirRail tickets include:
Aero Mexico, Aeroflot, Air Algerie, Air Astana, Air Serbia, Cathay Pacific, Delta Air Lines, Dragonair, Ethiopian, Etihad, Garuda Indonesia, KLM Royal Dutch Airlines, Malaysia Airlines, Qatar Airways, Royal Jordanian, Rwandair, Singapore Airlines, Brussels Airlines, South African Airlines, Turkish Airlines, United Airlines.
Bookings can also be completed via travel websites offering AirRail connections.
Eligible travel agencies can also book AirRail tickets.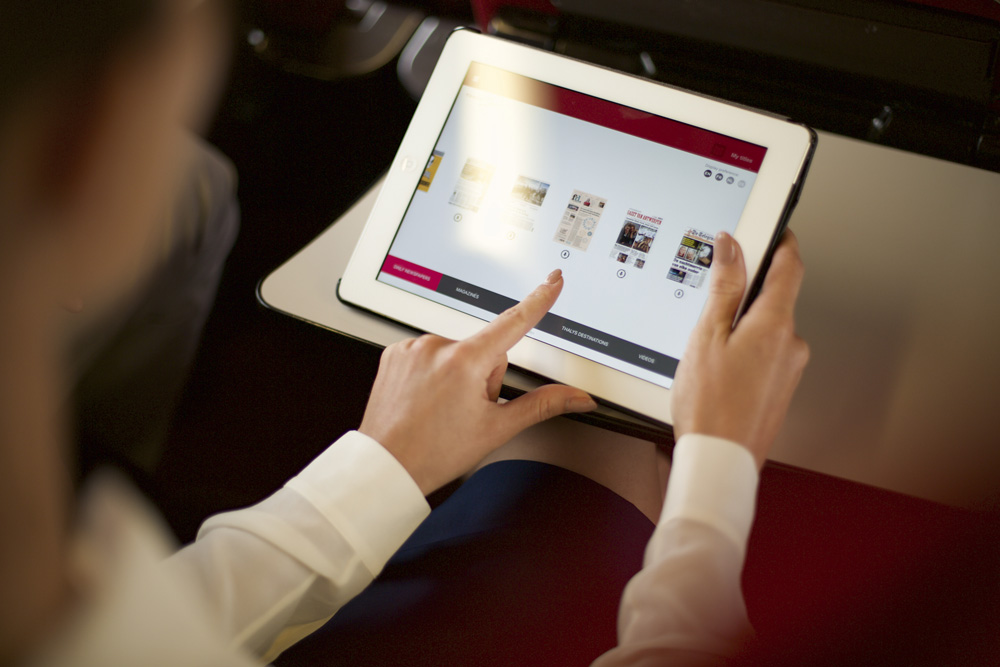 How do customers access their tickets?
This will vary depending on which airline the customer is travelling with:
1. For customers flying with KLM Royal Dutch Airlines:
Departing from Belgium: travellers should collect their train ticket at the Air France KLM Air&Rail Terminal in Brussels-Midi/Zuid railway station, or at the SNCB ticket offices at Antwerpen-Centraal. Travellers can collect their tickets up to four hours before the departure of their train.
Departing from Amsterdam Schiphol Airport: travellers should collect their boarding pass upon check-in at the departure airport.
2. For customers flying with another airline:
Travellers should check-in online to receive tickets as early as 72 hours before the train's departure. To do this, customers will need their PNR code or the number on their plane ticket.
Customers should ensure their train ticket is kept safe, as it's needed to open the gates at Schiphol Airport Station.
Corresponding flight and train numbers
KLM flight No.
Eurostar trains No.
KL 211
2H 9322
KL 213
2H 9328
KL 213
2H 9334
KL 215
2H 9340
KL 217
2H 9352
KL 221
2H 9364
KL 225
2H 9388
KL 223
2H 9376
KL 223
2H 9382
Combined train + plane ticket
If customers need to change the time or date of their flight, the corresponding Eurostar journey will be changed as well. If the itinerary is adapted, so too will the Eurostar booking.

Our high-speed trains provide free wi-fi on board.

Customers flying in First or Business class will automatically secure a seat in Our Premium Eurostar coaches. A complimentary meal will be delivered to their seat and access to our array of digital magazines is also provided. There is also free lounge access in Brussels-Midi/Zuid.

Eurostar's generous luggage allowance allows travellers to bring up to three suitcases and one piece of hand luggage on the train. Unfortunately, this does not correspond with air travel, so please check your flight details to avoid disappointment.
FAQ
If travellers need to change their trip, what should they do?

For any changes, travellers should contact their airline or travel agency.
Are customers entitled to any compensation for delays?

Customers travelling to the airport

If a customer's train arrives at the airport later than scheduled, but they are still able to catch their flight, there is no compensation for the delay.

If a customer misses their flight because of a delayed Eurostar train, they should contact their airline's customer service department regarding compensation.

Customers leaving the airport

In accordance with the PRR (Passenger Rights Regulation), if a customer's arrival in Brussels-Midi or Antwerpen-Centraal is delayed by 60 minutes or more, the customer is entitled to compensation.

The compensation is calculated according to the length of the delay:
25% of the value of the train ticket for a delay of 60 minutes or more.
50% of the value of the ticket for a delay of 120 minutes or more.

 
What can travellers do if their train is delayed?

On the day of the journey

Customers travelling to the airport

We never want our travellers to miss a connection and that's why AirRail has been designed to allow adequate travel time between the station platform and the airport boarding gate. This takes into account minor train delays (less than 40 minutes for flights within Europe, and less than 90 minutes for flights outside of Europe).

If the unexpected happens and a customer's scheduled train is severely delayed or cancelled, customers should collect their ticket and travel on the next available Eurostar train to Amsterdam Schiphol Airport. If there is no available Eurostar train to the airport within a reasonable time, customers should contact their airline.

Customers travelling from the airport

Once customers have collected their ticket, they have the flexibility to travel on another Eurostar train. If there are no more Eurostar trains to the destination on the day of travel, customers should contact Eurostar Customer Service.
If a customer's flight is delayed or their schedule has changed. What can they do?

Travellers should contact the customer service department of their airline as soon as possible.
How can customers claim compensation after their journey?

If the request concerns a journey from Brussels-Midi/Zuid or Antwerpen-Centraal to Amsterdam Airport Schiphol, they should contact the airline's customer service centre.

If a customer's compensation request concerns a journey from Amsterdam Schiphol Airport to Brussels-Midi or Antwerp-Central station, the customer should submit a compensation request through our request form or contact Eurostar Customer Service.

 
If a customer's flight is cancelled is the train ticket refunded?

Yes, customers just need to request a refund via their point of sale (airline or travel agency).
What happens if a customer exceeds their luggage allowance?

The AirRail ticket allows customers to take up to three suitcases and one piece of hand luggage on Eurostar trains. However, your airline is unlikely to offer the same, so customers should check their flight conditions before setting off.

Eurostar accepts no responsibility in the event of theft, loss, or damage to luggage during the train journey. Customers are solely responsible for the transport of their luggage, between the train station and the airport.

If a customer's luggage exceeds the AirRail allowance, the Train Manager may charge €30 per piece of additional luggage or refuse to allow the excess luggage on board the train.