Eurostar API
The Eurostar API is the perfect solution for distribution partners and tour operators that wish to sell Eurostar products via their own website or app. Our API enables a direct connection to Eurostar's inventory system while providing sales and after-sales capability.
Ready to apply?
JAN. 30 2023 03:51 PM
Ask for the Non Disclosure Document by email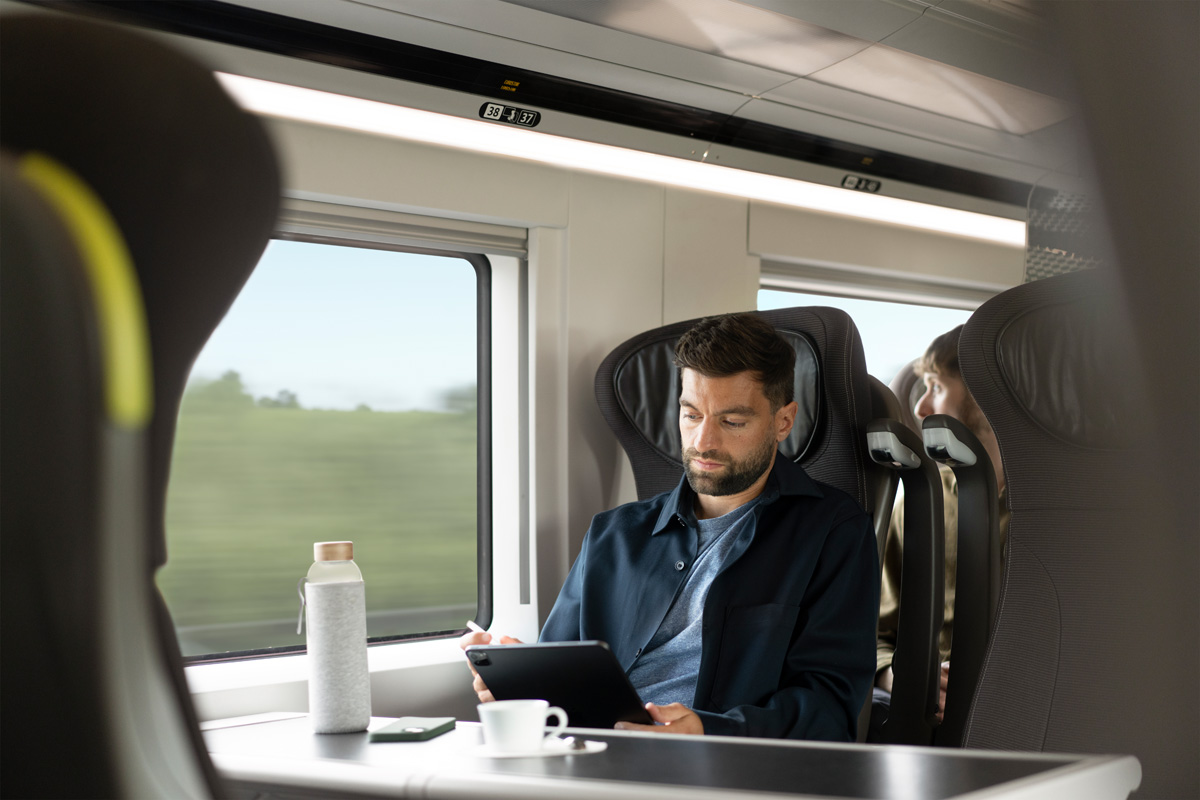 Commercial

– Minimum annual threshold £20,000 / €20,000

– Net fares (for eligible tour operators) or commission
Technical

– Requires integration into Partners own website or booking tool

– Retrieve tickets in Eurostar app or download as a pdf

– Booking horizon up to 10 months before travel

– The API is in English language only, the translations are to be made on client side

– The API can support all Eurostar supported currency (GBP, EUR, USD)

– The application technical language is JSON restful requests, in camelCase

– The API allows for self-serve sales and after-sales (including exchanges, cancellations & upgrades)

– The API offers real-time responses to our inventory.

– All available Eurostar routes that are bookable on eurostar.com are available on Eurostar API

– Clients can self-serve seat changes via "manage your booking" eurostar.com
Finance

In order to help you understand our accounting process, this page has been created as a guide to answer any questions.

**Please note this is for direct account holders only and not GDS users**

 

INVOICING AND TIMESCALES

–  You will receive a monthly invoice from us.

–  This invoice is run by day 2 of every month. This is your total payable amount.

–  You will also receive a supporting DAT file (details of transactions by pnr) by day 5 of every month.

–  For UK agents and agents paying with a UK bank account, your Direct Debit is taken on day 17 of every month or the next available working day.

– For non-UK agents, your payment is due by bank transfer on or before the last working day of the month. 

– Any completed credits are deducted from the following months invoice.

 

DAT FILE INSTRUCTIONS

• To open the Backup Details (.dat file) please follow the instructions below,

Save .dat file to any location on the hard drive or open the document in wordpad, word or notepad.
Open Microsoft Excel
Open .dat file via Excel if saved – on the open screen, select 'all files' to view the .dat document. If copied, paste into excel
A Text Import Wizard pop-up box will appear
Select the Delimited button on the pop-up box – click Next
Ensure the Tab and Comma boxes are ticked – click Finish

 

– Your data file will provide you with the following information:

| | |
| --- | --- |
| DAT FILE COLUMNS | DAT FILE HEADINGS |
| Colum A  | BAF Account |
| Colum C | Invoice number |
| Colum D | Invoice date |
| Colum F | Booking date |
| Colum G | Eurostar booking user |
| Colum I | Eurostar booking reference |
| Colum K |  PNR |
| Colum N | Traveller's name |
| Colum O | Date of travel |
| Colum P | Departure station |
| Colum Q | Arrival station |
| Colum W | Price of single journey |

Should you have any difficulty with the above process, or for queries such as a replacement dat file or invoice, please contact Credit Control by emailing credit.control@eurostar.com

For queries relating to specific booking information such as status or itinerary, please contact Eurostar4Agents:

– calling: 03448 242 524 (Monday to Friday, 09h00 GMT until 17h00 GMT, excluding Bank Holidays)

– emailing : eurostar4agents@eurostar.com

EXCHANGE & REFUND PROCEDURES DURING DISRUPTION

Subject to the nature of the disruption, Eurostar can activate its After-Sales Override Profile (AOP). The AOP function will calculate whether fees and / or fare difference can be waived, subject to Eurostar's commercial policy.

PROCEDURES EXCHANGES

Free exchanges for alternative dates are available in all booking tools.

REFUNDS

You can either refund your customers using Voyager or allow customers to obtain a full refund via your website or app.